Brandi Chastain -- FIFA Scandal Is GREAT For Women's Soccer
Brandi Chastain
FIFA Scandal Is GREAT
For Women's Soccer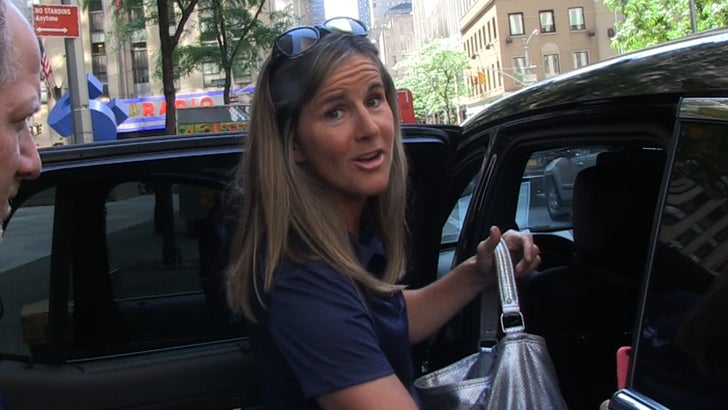 TMZSports.com
Talk about turning lemons into lemonade ... U.S. soccer legend Brandi Chastain says that crazy international FIFA scandal is actually a POSITIVE thing for women's soccer.
Chastain -- the hero in 1999 FIFA Women's World Cup Final -- was out in NYC this week when we asked how the massive FBI sting operation into FIFA that exposed decades of alleged corruption would impact the women's game.
You gotta hear Brandi's take -- it essentially comes down to the old saying, "There's no such thing as bad publicity."
Just ask newly reelected FIFA president Sepp Blatter ...