All Blacks Captain Dies -- Rugby Superstar Killed In Car Crash
All Blacks Captain
Rugby Superstar Killed In Car Crash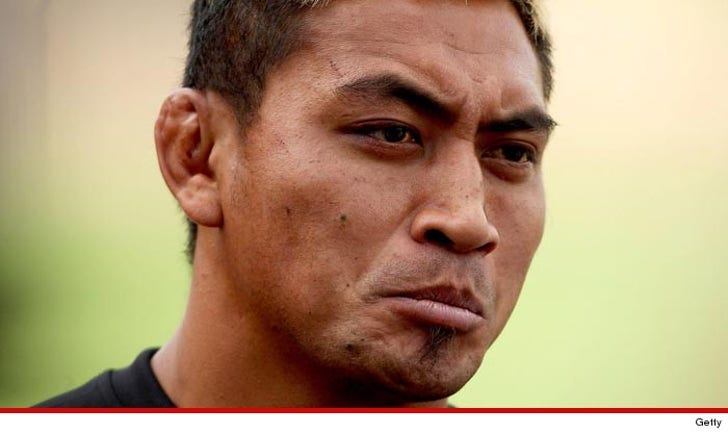 Breaking News
Rugby superstar Jerry Collins -- a former captain for the New Zealand All Blacks -- was killed in a car crash in France early Friday morning.
The 34-year-old -- who captained the greatest rugby team on the planet 3 times during his career -- was in a vehicle with his wife and 3-month-old daughter when they collided with a bus.
According to reports, Collins' wife also died. Their daughter is in critical condition.
Collins' wife was driving the car at the time of the accident -- and lost control, eventually colliding with a tour bus. The bus driver reportedly jumped into action and freed Collins' daughter from the wreck.
Collins' manager says the family is "distraught at the death of a much-loved son, brother and friend, and his partner Alana, whom I got to know recently."