American Pharoah -- Gets Private Security Team ... We Got Your Tail Covered!
American Pharoah
Gets Private Security Team
... Got Your Tail Covered!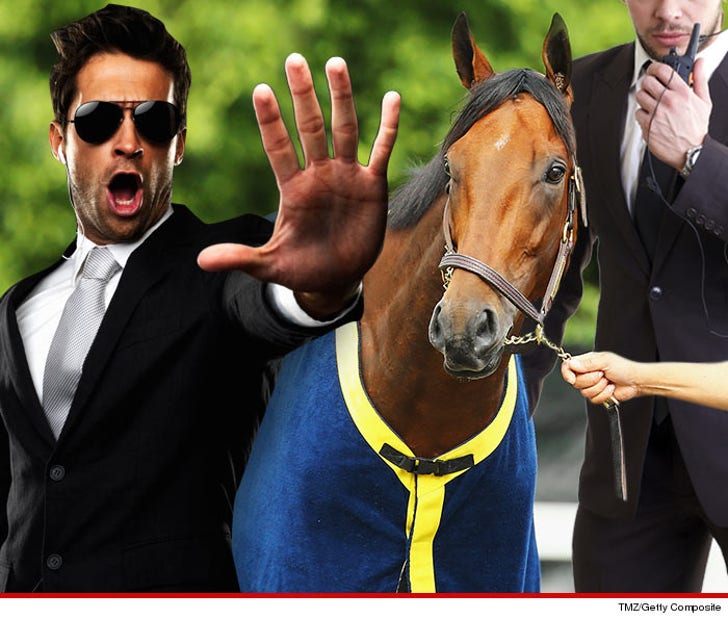 EXCLUSIVE
He's already got an entourage ... now American Pharoah has a private security team too -- hired to watch the horse's back in the days before the biggest race of his life.
TMZ Sports has learned ... the people who own American Pharoah hired a private security company to keep an eye on A.P. just to make sure nobody screws with him before the Belmont Stakes.
We spoke with Ashley Zayat, whose family owns Pharoah -- and she tells us, "He has a large group of people following him -- so the security is there to protect him from camera flashes and loud noises, which he doesn't like. And there are a lot of people around, you never know what someone might do."
There's more ... Pharoah also has a team of personal assistants who tend to the horse 24/7 -- "In case he needs anything. If he's hungry, thirsty ... if he gets restless, and needs to be walked around, they'll do that."