WNBA Star Glory Johnson to Brittney Griner -- Don't Give Up On Us ... Oh, Never Mind
Glory Johnson to Brittney Griner
Don't Give Up On Us
... Oh, Never Mind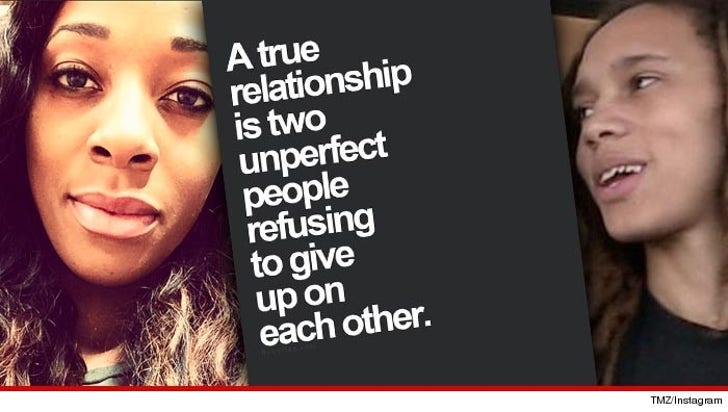 Breaking News
WNBA player Glory Johnson made a public plea to estranged wife Brittney Griner -- hours after Griner filed to annul their marriage -- and then apparently decided, screw it ... and took it back.
Glory posted a popular Internet meme about true relationships and "unperfect" partners not giving up on each other. It seemed like she was extending an olive branch to Brittney -- but then she deleted the post within the last hour or so.
Johnson, who just announced she's pregnant, told us she was blindsided by the move.