Florida State Coach Jimbo Fisher -- Calls Audible On Marriage ... We're Separating
FSU Coach Jimbo Fisher
Calls Audible On Marriage
We're Separating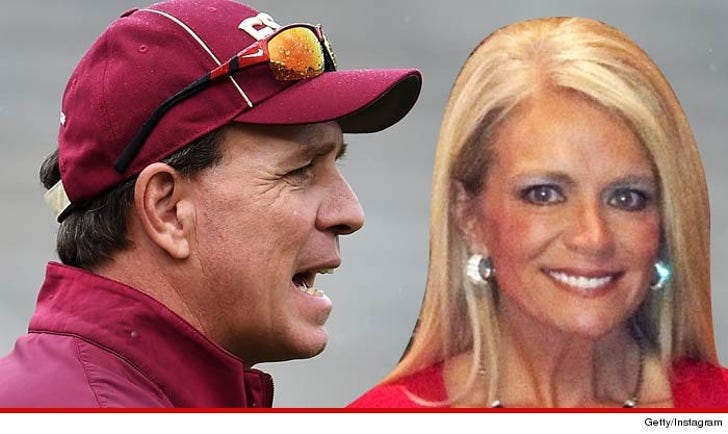 Breaking News
Florida State football coach Jimbo Fisher is calling it quits with his wife Candi ... with the two officially separating.
Fisher is one of the highest paid college football coaches in the country ... having signed a $21 million contract with FSU back in January.
Jimbo and Candi -- who have 2 kids together -- have already lawyered up and are already hashing out the terms of the divorce ... this according to the Tallahassee Democrat.
Details surrounding the split are unclear -- but the two seemed pretty happy when they were in L.A. back in December at the Rose Bowl.