YouTube Star Chuck Testa -- Dead Animals Make Awesome Gifts
YouTube Star Chuck Testa
Dead Animals Make Awesome Gifts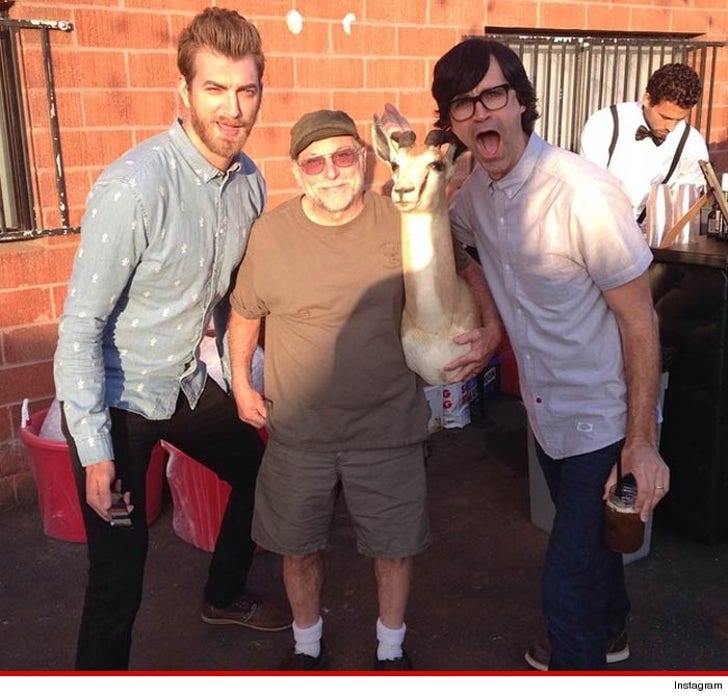 EXCLUSIVE
YouTube sensation Chuck Testa knows the perfect gift to give at a party … the head of a dead animal.
Chuck came bearing a very familiar gift when he showed up at the studio opening for the guys who produced his now famous taxidermy commercial for Ojai Valley Taxidermy.
The viral vid producers, Rhett and Link, tell TMZ that a stone-faced Chuck handed over an $800 stuffed antelope -- which you should recognize as the "antelope driving a car" in the spot. We're told Antie was the life of the party and will be going up on a wall in their new studio.
Can anyone bring a dead animal to a party? NOPE … just Chuck Testa.