French Montana -- Nick Cannon's My Ticket to Mainstream
French Montana
Nick Cannon's My Ticket to Mainstream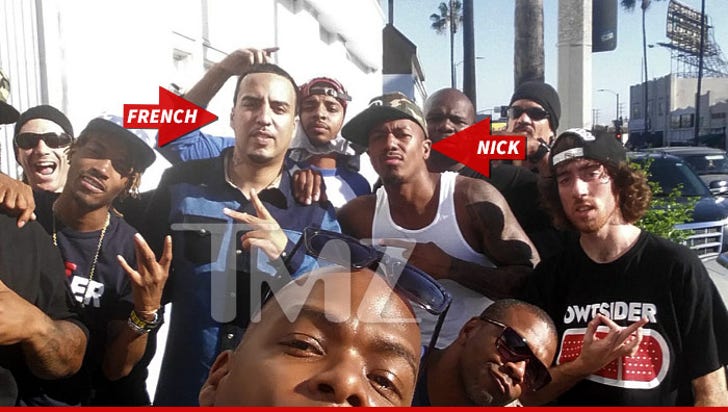 EXCLUSIVE
French has a plan ... and it starts with a vast number of young men in the world of skateboarding. Nick has a very popular skateboard shop in L.A.'s hip Fairfax district called Psych Ward. French has cut a deal for space in Nick's shop to sell merchandise under his Coke Boys Records umbrella.
And there's a bonus ... Nick isn't charging French a penny for the space.
French's pop-up shop opens on June 27th. First skateboarders ... then the world!