Nipsey Hussle -- Busted For Double Cupping in Burbank
Nipsey Hussle
Busted For Double Cupping in Burbank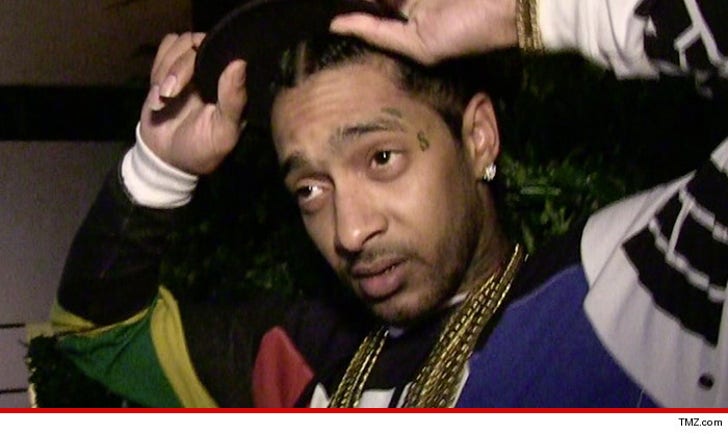 Breaking News
Nipsey Hussle just learned ... Hollywood cops aren't the only ones who know a thing or 2 about sizzurp, because Burbank cops had no problem realizing what wazzup.
Nipsey had just left a recording studio late Wednesday night when Burbank police noticed he was driving without plates. When they asked for his registration, they noticed a bottle of codeine, a bottle of soda and styrofoam cups full of ice. You put them all together and you get sizzurp.
Cops busted the rapper for the codeine ... he didn't have an Rx.
Nipsey was cuffed and taken to jail, where he bailed out.