Rae Sremmurd -- We Gotta Have Stripper Poles and Hennessy
Rae Sremmurd
We Gotta Have ...
Stripper Poles & Hennessy
The best part of a Rae Sremmurd show just might be backstage ... that's what you WILL think when you see what they demand on their tour -- lovers of liquor, strippers and junk food will approve.
We got a copy of Swae Lee and Slim Jimmy's concert rider, and little surprise ... their must-haves are bonkers. For the munchies:
- 2 dozen chicken wings
- 2 Spicy Crunch Dorito Tacos from Taco Bell.
To quench their thirst:
- 2 bottles of Ace of Spades Champagne
- 2 bottles of Moet Chandon Champagne
- 1 bottle of Hennessy
And for entertainment:
- Small Super Soakers
- Beach Balls
- $300 in single dollar bills
Why the George Washingtons? Well, they also require airport transfers on a 15-passenger van that MUST be fitted with a stripper pole! Plus more Henny, Ciroc, and first class tix on Delta.
Greatest show party on Earth.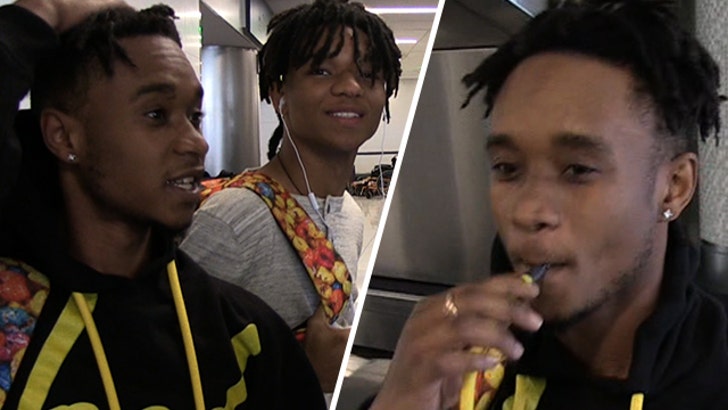 TMZTV