Ken Shamrock -- I'M NOT RETIRING ... I Want a Rematch with Kimbo!
Ken Shamrock
I'M NOT RETIRING!!
Wants Rematch with Kimbo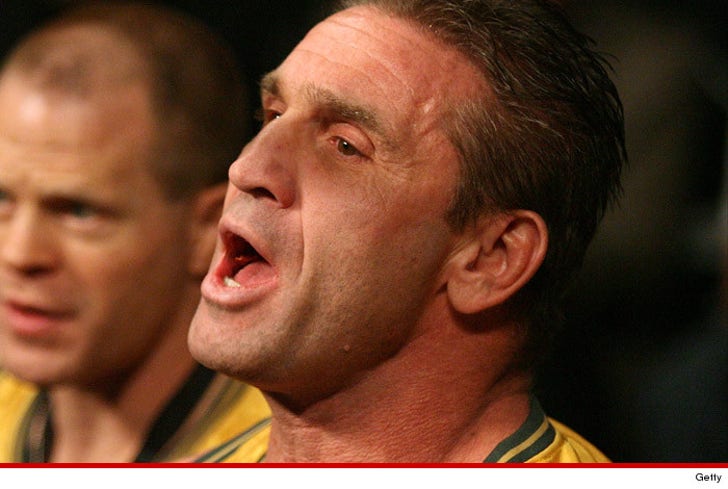 EXCLUSIVE
51-year-old Ken Shamrock says there NO WAY IN HELL he's retiring from MMA after his fight with Kimbo Slice ... telling TMZ Sports he would take a rematch "in a heartbeat."
Shamrock says he's still recovering from that massive wound to his face in the loss to Slice during Bellator 138 last weekend ... saying, "The cut was to the bone so they had to do double layer stitches."
But despite the injury, Shamrock says he felt GREAT in the ring -- "I looked better than I have in ten years! Imagine now after I get some fights under my belt?!"
Shamrock says he feels he dominated the fight, but made one mistake that cost him the match ... and he plans to learn from the error in his next fight.
"There's no way I'm going to stop after one fight. I'm going to push the envelope some more."
We also asked about allegations that the fight was fixed -- Shamrock said the accusations are complete B.S.
As for a possible rematch with Kimbo -- "I would take that in heartbeat."