Donald Trump -- DJ Learns Art of the Deal ... I Got Your Slogan Right Here!
Donald Trump
DJ Learns Art of the Deal
I Got Your Slogan Right Here!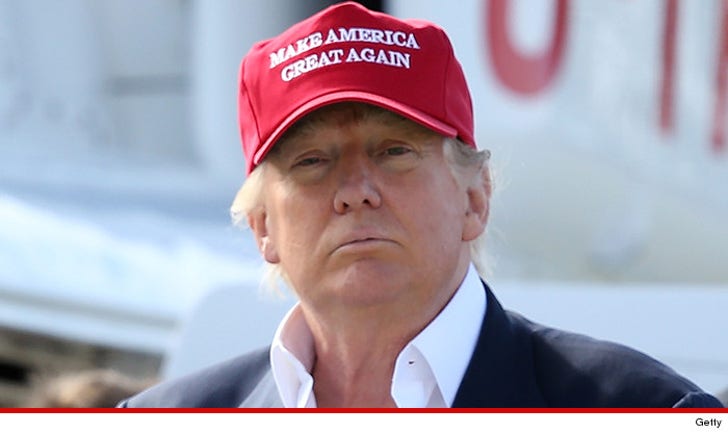 EXCLUSIVE
Donald Trump is getting out-Trumped by a radio DJ who's trying to snatch the candidate's catchphrase -- "Make America Great Again" -- and then sell it back for a $100k.
Bobby Estell is such a huge Trump fan he tried to score a hat with the slogan, but the website was sold out. So, Estell ... star of the 'Bobby Bones Show' on iHeartRadio ... decided to make his own and found out the clothing trademark for the slogan was up for grabs.
Estell filed a trademark application, and he's now first in line to own exclusive rights to make and sell clothing with Trump's red hot campaign slogan.
Estell's lawyers tell us their client would be willing to hand over the trademark ... for a price. All he wants is a one-on-one with Trump, AND a $100k donation to St. Jude Children's Research Hospital.
Ya gotta think the Donald at least admires Estell's entrepreneurial spirit -- if not his price tag.