CC Sabathia -- I Let Haters Get Under My Skin
CC Sabathia
I Let Haters Get Under My Skin
CC Sabathia lost his temper outside a Toronto nightclub because Blue Jays fans were ripping him for his pitching ability.
TMZ Sports broke the story ... the Yankees star's friends had to hold him back from a street brawl that erupted early Saturday morning after game 1 of the Yanks-Jays series. CC copped to making a bad decision and added, "They caught me at a bad time."
He also said the hecklers got "a little bit" personal with their jabs at his skills, but they didn't make it racial. He downplayed his involvement, saying ... "It was literally 25 seconds of me and then I was gone."
CC's biggest concern wasn't talking to Yankees brass about the fight ... but explaining it to his kid -- "That's the toughest part: 'Dad had a bad night. Made a bad decision. Sometimes these things happen.'"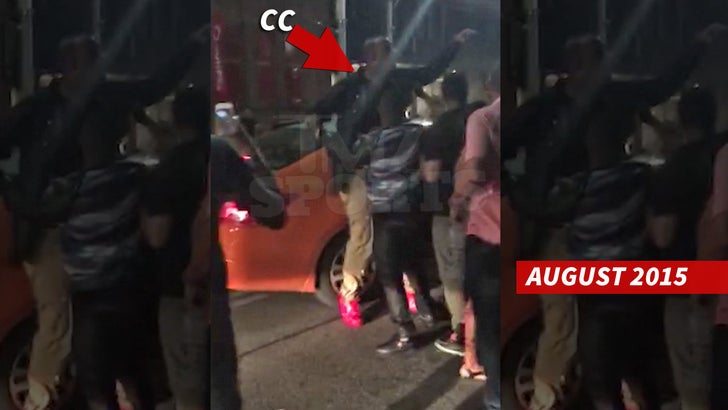 TMZSports.com