Zak Bagans -- I Bought Dr. Kevorkian's Death Mobile!
Zak Bagans
I Bought Dr. Kevorkian's
Death Mobile!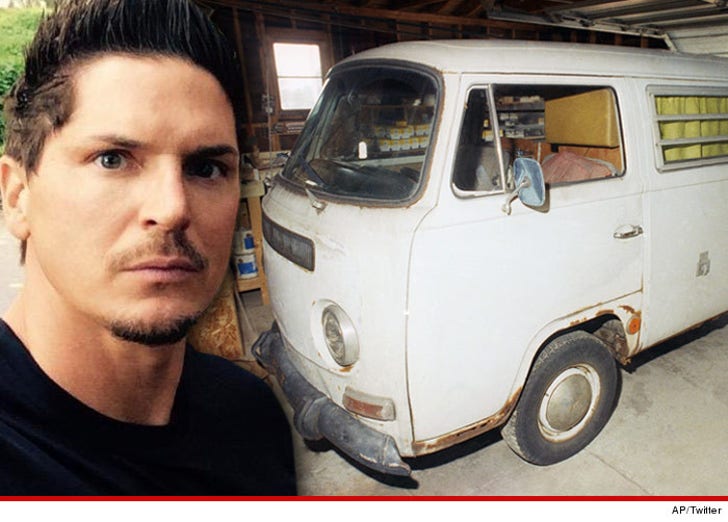 EXCLUSIVE
Zak Bagans is adding another twisted piece of history to his growing collection ... he's the proud owner of Dr. Jack Kevorkian's former mobile death assistance laboratory.
Zak says when he heard Les Gold from Detroit's "Hardcore Pawn" was selling the 1968 VW van ... he snatched it up for $32,500.
Dr. Kevorkian used the van during his string of 130 assisted suicides before his own unassisted death in 2011.
Zak also got the original registration and a copy of Jack's driver's license. The bad news ... the van doesn't run.
We're told Zak plans to use the van for a paranormal project.