Tori Spelling -- Sues Benihana ... I Got 3rd Degree Burns!!
Tori Spelling
Sues Benihana ...
I Got 3rd Degree Burns!!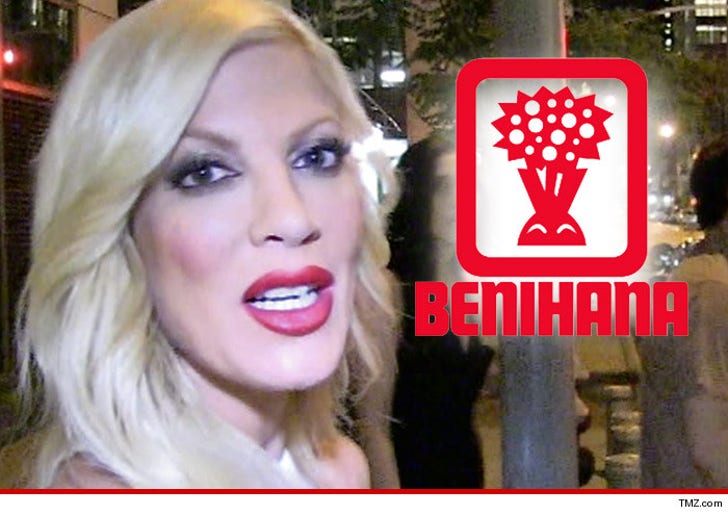 EXCLUSIVE
Tori Spelling wants to torch Benihana in court after getting burned so badly in one of the restaurants, she was hospitalized ... according to a new lawsuit.
Spelling says she was at a Benihana in Encino, CA in April when she slipped and fell ... receiving, "deep second and third degree burn injuries." She reportedly fell onto one of the hibachi grills.
In the lawsuit Spelling says she racked up medical expenses, "general damage" and wage loss ... although there's no mention of where she was employed. She's suing the Benihana corporation -- not just the Encino location.
Tori's alleged injuries were still obvious in these pics from July.