Scott Disick -- Wasted ... But These Girls Will Do (VIDEO)
Scott Disick
Wasted
But These Girls Will Do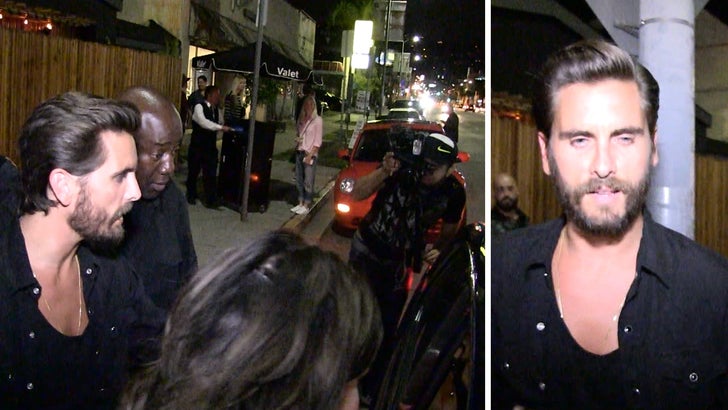 TMZ.com
Scott Disick was 3 sheets to the wind Thursday as he left The Nice Guy in West Hollywood just before 2 AM ... and he clearly struggled to resolve a perplexing female situation.
Two women were in Scott's car when he approached, and he seemed annoyed. What's unclear ... was he pissed that they were random chicks in waiting, or that they were in his seat.
Either way, Scott decided they'd do, but only if they were in their proper place.