The Rock -- The Puppy I Saved Died ... Victim of Toxic Mushroom (PHOTO)
The Rock
The Pup I Saved Died
Victim of Toxic Mushroom
The Rock's bulldog pup Brutus was put down Monday night after eating a poisonous mushroom in the family's backyard. The mushroom was so toxic, the dog's liver shut down within hours.
The Rock says the dog was on life-support, but after consulting with vets he decided to let Brutus go.
Rock said, "We'll always love you Brutus ... and you'll always be my lil' main man and rough housing Brute."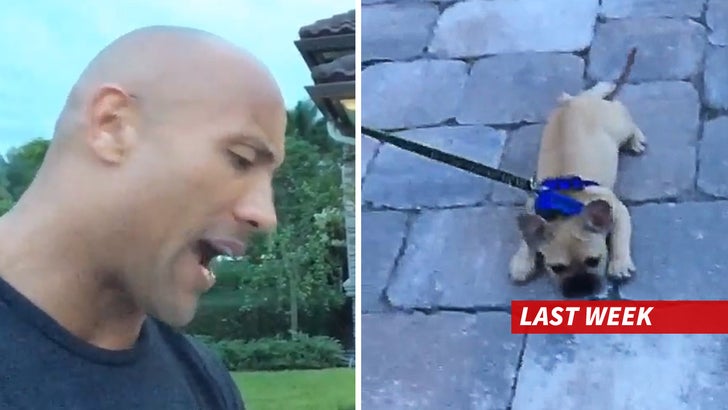 Instagram