Terror Train Hero Alek Skarlatos -- 'Dancing With The Stars' Saved Me From Campus Shooting
Alek Skarlatos
'Dancing With The Stars' Saved Me
...From Campus Shooting
Train hero Alek Skarlatos would've been on the Oregon college campus where a gunman killed 10 ... if not for his stint on "Dancing With The Stars."
Sources close to Skarlatos tell us he'd already enrolled at Umpqua Community College before accepting the 'DWTS' gig. We're told he had scheduled his classes for Tuesdays and Thursdays this semester, so he's certain he would have been on campus when the shooting happened.
We broke the story, Skarlatos bolted out of rehearsal Thursday when news broke about the shooting, and he flew home to Oregon almost immediately. We're told ABC paid for the flight.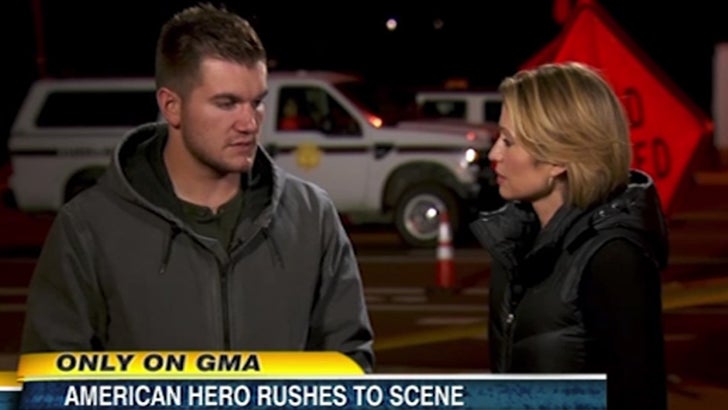 ABC