Damon Dash Loses Custody Battle Due to Too Much Weed
Damon Dash
Judge Sides With Ex-Wife
... You've Got A Weed Problem
Damon Dash was shut down in court Thursday during a custody hearing for his two kids, and a judge made it very clear ... Damon hurt his chances by smoking too much pot.
Dash wanted an LA judge to drop the monitored visits he currently has with seven-year-old Tallulah for regular visitation and overnight stays. Dash's ex-wife Rachel Roy claims he smokes too much weed around their kids ... and during one visit they ate Damon's pot-laced cake and rice krispies.
In the end, the judge agreed with Rachel. He upheld the monitored visits and ordered Damon stay away from the green stuff for 24 hours before each visit.
We're told Damon was extremely upset and went off on the judge and was almost dragged out of the court. Big difference from 24 hours ago, when he was still optimistic about his chances.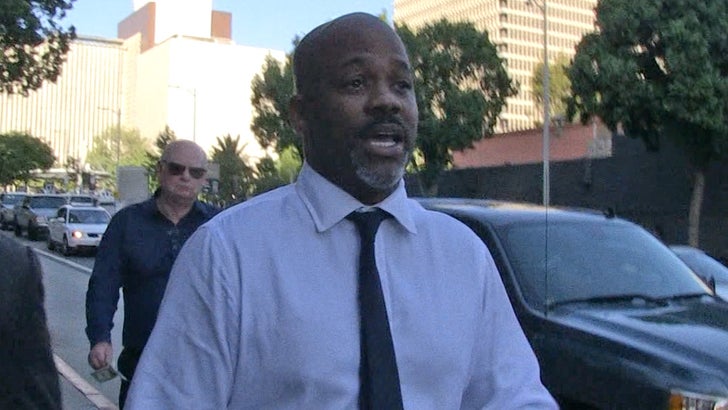 TMZ.com