Ty Lawson Accused of Vegas Hotel Attack ... NBA Star Says BS
Ty Lawson
Accused of Vegas Hotel Attack
...NBA Star Says BS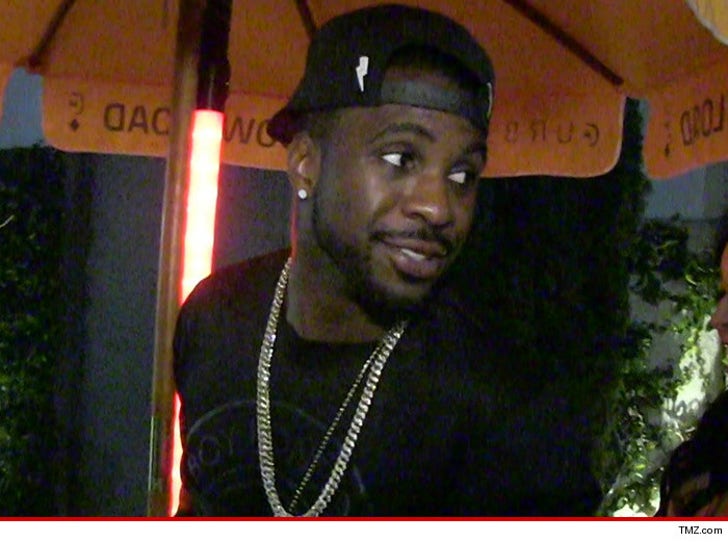 EXCLUSIVE
The eye in the sky don't lie ... and it seems to have exonerated NBA star Ty Lawson -- who was accused of punching a security guard at the Wynn hotel in Vegas ... TMZ Sports has learned.
Here's what we know ... Lawson was named in a police report filed by 25-year-old Kyle Gardener -- who says Wynn management ordered him to stop Lawson from entering the casino on one of those motorized scooter board thingies on August 30th.
But in the report, Gardener says the Houston Rockets star blew him off, continued to scooter into the casino -- all while Ty's entourage shouted various threats his way.
Moments later, Gardener claims Lawson pulled a fistful of cash out of his pocket -- and said, "I make money you broke bitch, I'll kill you and your family. I got people believe me."
Gardener says Lawson then struck him in the right side of his forehead and left the building.
Gardener says he informed Wynn management and the LVMPD -- and says he's on medication as a result of injuries sustained from the incident.
But get this ... a rep for the LVMPD says cops pulled surveillance footage from the casino and say the video does NOT show Lawson ever striking the guard -- so the case was closed.
Ty's rep, Happy Walters, reinforced the point -- saying straight up, "Ty didn't hit anyone."