George W. Bush: Kanye For President? That's Pretty Damn Funny (VIDEO)
George W. Bush
Kanye For Prez?
That's Pretty Damn Funny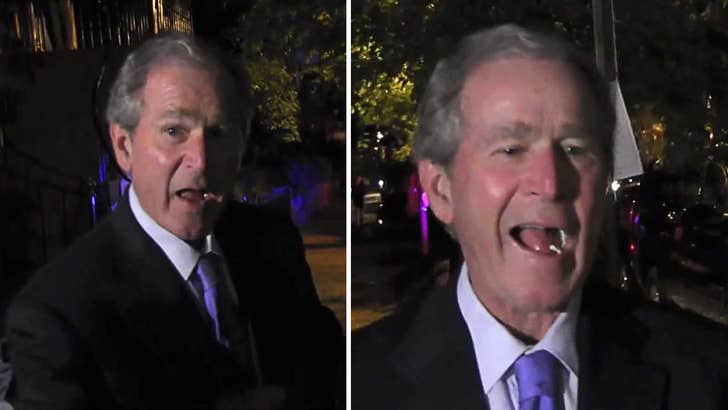 TMZ.com
We caught up with the former Prez in D.C. Thursday night to get his reaction to Kanye's early declaration for 2020 ... and his reaction is classic Dub-ya.
In fairness, it's kind of a loaded question, considering Yeezy and Bush's history -- the whole hating black people thing after Hurricane Katrina.
Fair to say, this is one vote Kanye does NOT have in the bag.