Bindi Irwin: Judge Rejects 'DWTS' Contract ... No Proof Her Dad Died
Bindi Irwin
Judge Rejects 'DWTS' Contract
No Proof Her Dad Died
Bindi Irwin is caught in a tangled legal web ... her "Dancing with the Stars" contract just got rejected because a judge needs proof her dad is dead.
Lawyers for the show submitted a minor's contract to an L.A. Superior Court judge ... it's required because Bindi is 17. Her mom Terri signed a form stating she gives up all rights to any money her daughter will make on the show.
Here's the rub. For some reason the judge wants the same release from Bindi's dad, the late Steve Irwin. The judge said without proof of Steve giving up his rights to Bindi's money, "the court is unable to find that it is in the best interest of the minor to be bound by the terms of the contract."
It's unclear if the judge is unaware Steve died in 2006, or if she's just a stickler for a death certificate.
We're told lawyers for the show will do what it takes to get the judge to sign off. When she does, here's Bindi's deal:
-- by making it to weeks 3 and 4 she gets an additional $10k per week
-- week 5 gets her another $15,000
-- weeks 6 and 7 she gets $20k a week
-- weeks 8 and 9 she gets $30k a week
-- and if she makes it to 10 and 11 she gets $50,000 a week
Bindi has made it through week 8, so her total so far is $230k, and still going strong.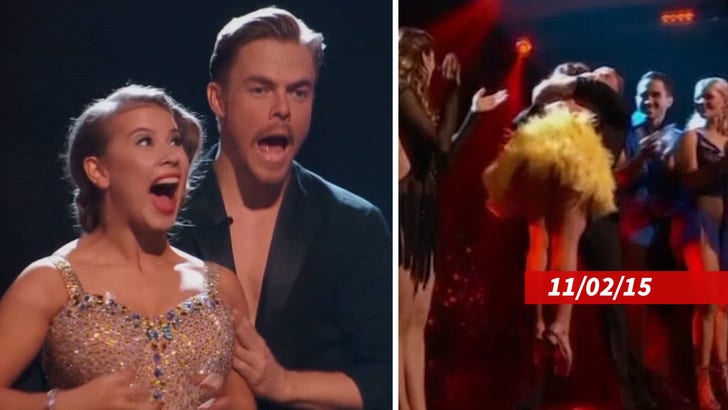 ABC