Marlon Wayans' Son -- BALLIN' OUT ... Terrorizing Hoops League (Video)
Marlon Wayans' Son
BALLIN' OUT
Terrorizing Hoops League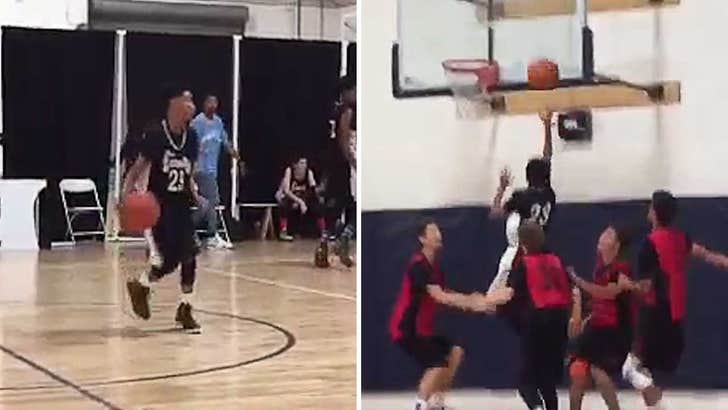 Instagram
Talk about bein' a menace ...
Marlon Wayans' 12-year-old son is DOMINATING the youth basketball leagues -- tearing teams apart with his insane play ... and it's all on video.
Shawn Wayans (yes, he's named after his uncle) was doing it all during a recent tournament -- driving, shooting, passing ... and even crushing it on defense.
Marlon says he's a young Steph Curry. He may be right.