Boxer Yusaf Mack Hosts 'Coming Out' Party ... At Famed L.A. Gay Bar
Ex-Boxer Yusaf Mack
Throws 'Coming Out' Party
... At Famed L.A. Gay Bar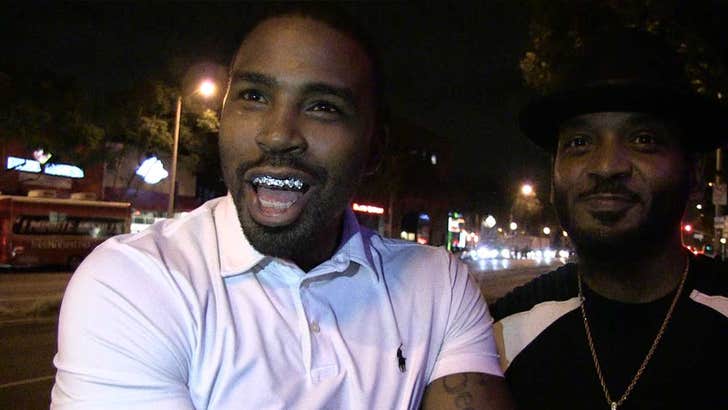 TMZSports.com
Boxer Yusaf Mack KO'd the closet last night ... celebrating his new status as an openly gay man at one of the most famous night spots in West Hollywood.
Yusaf had a "coming out party" at Rage nightclub in Weho on Sunday night ... a longtime landmark on the L.A. gay scene. It was a helluva leap for Mack, who just revealed his sexual orientation last week.
Days ago he alleged he'd been drugged and forced to participate in a gay porno movie, but a lot has changed. We got Yusaf outside Rage, and we gotta say ... he looks really happy.