Amber Rose Gets Touchy-Feely with 'Love of Her Life' ... Wiz Khalifa
Amber & Wiz
Touchy-Feely with ...
'Love of Her Life'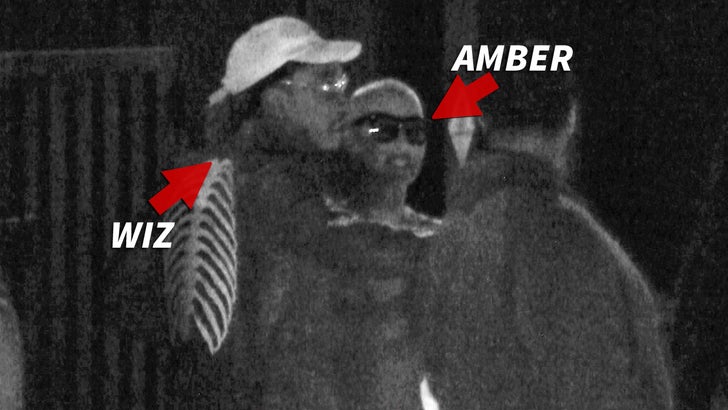 TMZ.com
Wiz Khalifa and Amber Rose threw the "L" word around a lot when they reunited on the Sunset Strip ... and it sure looked like someone was catching feelings again.
The exes chopped it up outside 1 OAK after French Montana's birthday party, and anyone standing nearby might have thought the old spark was coming back. Especially when Amber started banging on Wiz's window, screaming about a chick in the SUV with him.
But the drama ended with a laugh, and while both talked to us about their "love" ... they also squashed any "getting back together" rumors. Amber was passionate about someone else -- a chick who yelled, "What a slut!"
Amber's response is awesome.