'DWTS': Guy-On-Guy Dancing During Ariana & Megan Gig Too Fancy for ABC
'DWTS'
Guy-On-Guy Dancing
During Ariana & Meghan Gig Too Fancy for ABC
ABC has put the kibosh on 2 dudes dancing hip to hip on "Dancing with the Stars."
Sources connected with the show tell TMZ, the issue came up over an upcoming performance by an openly gay artist who goes by the name, Who Is Fancy. The performance is set for November 23, where he will debut his new song, "Boys Like You," featuring Ariana Grande and Meghan Trainor, who will also appear on the show.
The song is about a man falling in love with another man. We've learned Who Is Fancy's choreographer sent an email to a 'DWTS' producer, saying, it would "be an awesome look to have 2 males dancing with each other."
Our sources say the 'DWTS' honchos discussed it and a producer fired back an email, saying, "Apologies all but this is a definitive no from the network."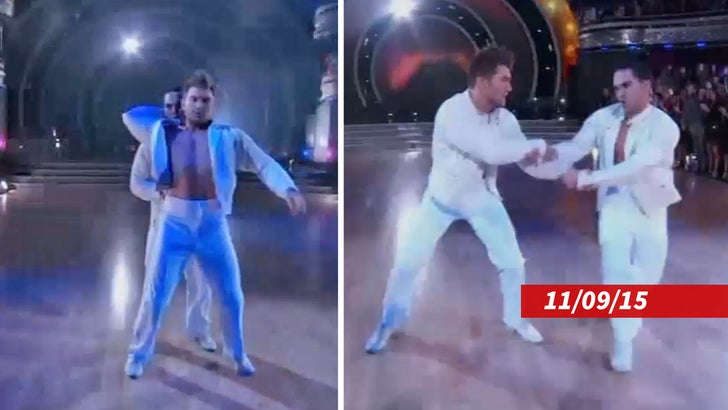 ABC
We're told ABC agreed to allow "near dancing" during the performance, like a recent appearance by two men -- Alek and Carlos -- who shared the stage this week. Check out the video ... it's more like a Cirque performance than romantic ballroom dancing.
We contacted ABC, and the rep said they had no comment ... but a high-level source tells us, "Creative conversations are ongoing about the dance number."