Alex Morgan: Don't Let Terrorists Ruin Soccer
Alex Morgan
Don't Let Terrorists Ruin Soccer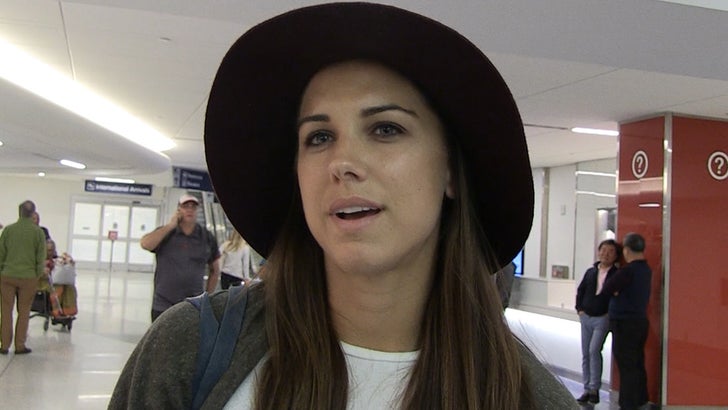 TMZSports.com
World Cup champ Alex Morgan says she's NOT AFRAID of the terrorists targeting soccer stadiums around the world ... telling TMZ Sports she hopes the scumbags don't scare fans away from the sport she loves.
Of course, tensions have been high at major sporting events after terrorists tried to attack the Stade de France during a game last week ... and then targeted a stadium in Hannover during the Germany vs. Netherlands game.
So, when we asked Morgan if the situation made her scared to go out and play -- she rejected the idea ... and told us she thinks the terrorists plans have actually backfired ... uniting fans against evil.