Norman Reedus -- Hints that Glen on 'Walking Dead' is Dead
Norman Reedus
Hints that Glen on 'Walking Dead' is Dead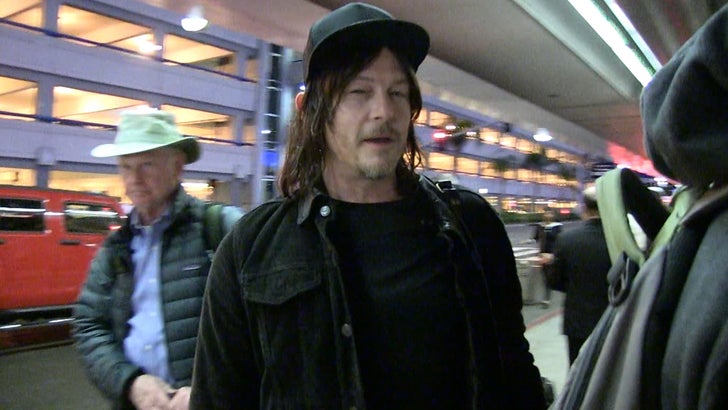 TMZ.com
Norman Reedus did not say for sure if Glen on "Walking Dead" is toast, but he sure hinted it was so.
We got Norman at LAX Saturday and our photog initially knew better than to ask straight up if Glen was dead. Instead he asked if Glen was like Jon Snow, who could actually still be alive in some form on "Game of Thrones."
Norman gives an interesting answer, and then our photog can't help but ask the question he initially resisted asking.