Khloe Kardashian: Back To Torque Following Staph Infection
Khloe Kardashian
Back to Torque
After Staph Infection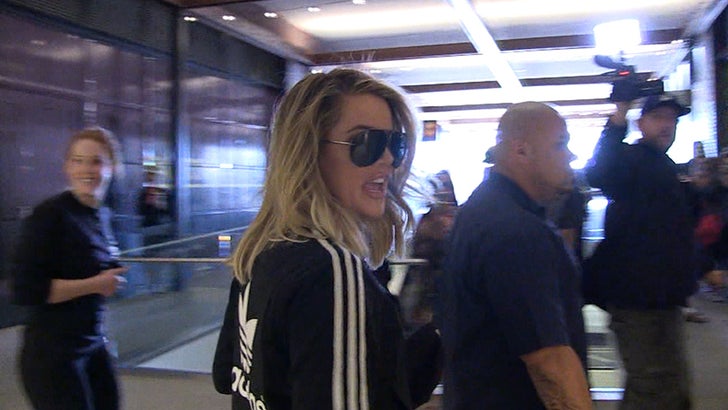 TMZ.com
Khloe Kardashian's made a full recovery from a staph infection because she was back to her regular workout regimen.
Khloe hit SoulCycle Sunday in Bev Hills to burn some calories. She seemed to enjoy the workout, but remained quiet when our photog asked about Lamar.
It's the first time we've seen her back to her usual routine since she was diagnosed. Makes sense ... a sweaty gym environment is NO place to fight off staph.
Besides her regular workout, Khloe's also back to sporting the Adidas logo -- a clear sign, it's back on with James Harden.