Metta World Peace -- Kobe Could Be an NBA Coach Next Season
Metta World Peace
Kobe Could Be an NBA Coach Next Season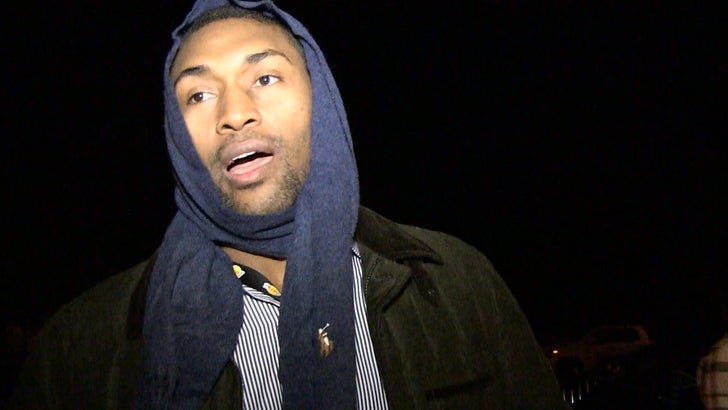 TMZSports.com
The world is Kobe Bryant's oyster ... so says Metta World Peace who tells TMZ Sports his Lakers teammate has plenty of options in retirement -- including being an NBA coach.
Peace was out at Greystone nightclub to celebrate Julius Randle's birthday when we asked about Kobe's next move.
"He could do whatever he wants," Peace said ... "He could do TV. He could [be a] coach. He could be front office."
Check out the clip ... Metta gushes about how much Kobe means to him -- and says he has special plans for the goodbye letter #24 sent to friends and teammates.