Tony Dovolani: Scientologists Followed Me ... Because of Leah Remini
Tony Dovolani
Scientologists Followed Me ...
Because of Leah Remini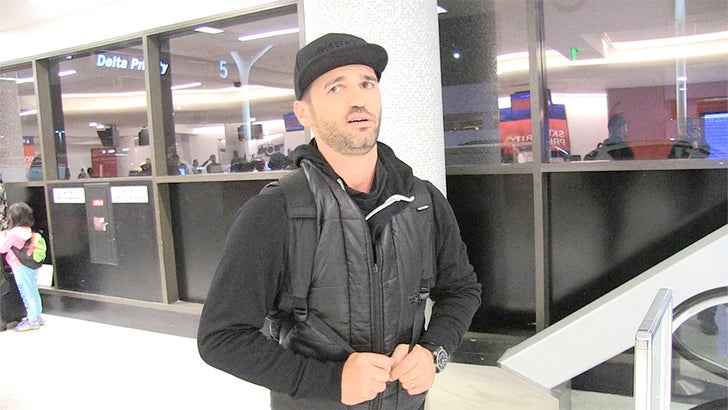 TMZ.com
Tony Dovolani says the Church of Scientology was hot on his tail during his stint with Leah Remini on "Dancing with the Stars" ... looking for any dirt they could find to discredit her ... even by association.
Dovolani was at LAX, toting around Leah's book, 'Troublemaker,' -- when our photog asked if the Church harassed him. Tony unloaded.
He's not afraid at all ... as he says, you tend to cherish your freedom when you come from Kosovo.