Lamar Odom Raves About Kanye West's New Music ... From Hospital Bed
Lamar Odom
Raves About Kanye's New Music
From His Hospital Bed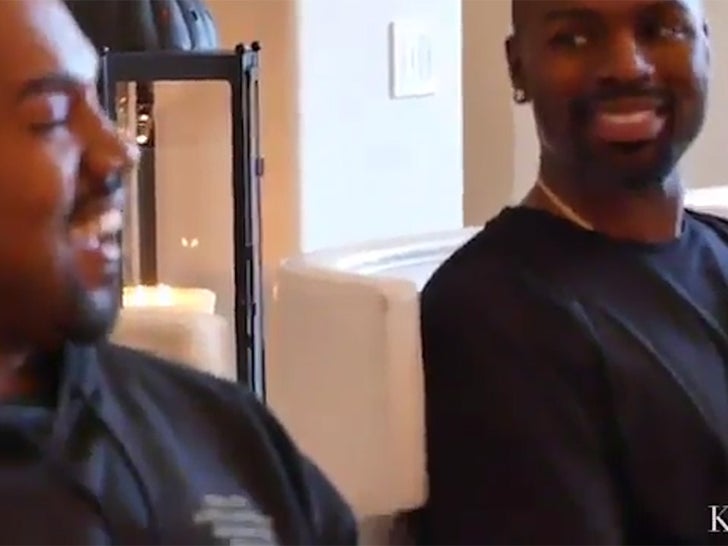 Khloé Kardashian Official App
Lamar Odom is apparently feeling good enough to play music reviewer for Kanye West ... according to Kim Kardashian, who bragged about their hospital listening sesh on video.
Khloe posted an update of Lamar's condition which included a video from Thanksgiving where Kim and Kanye chatted about "Swish" ... Ye's soon to be released (fan's hope) album. Remember, we got a photo of them arriving at Cedars-Sinai back in November.
Check out the clip for Odom's "Swish" review, but also for ... 13 full seconds of Kanye smiling!