Johnny Manziel: Wine & Chips Night After Vegas Weekend
Johnny Manziel
Wine & Chips Night
... After Vegas Weekend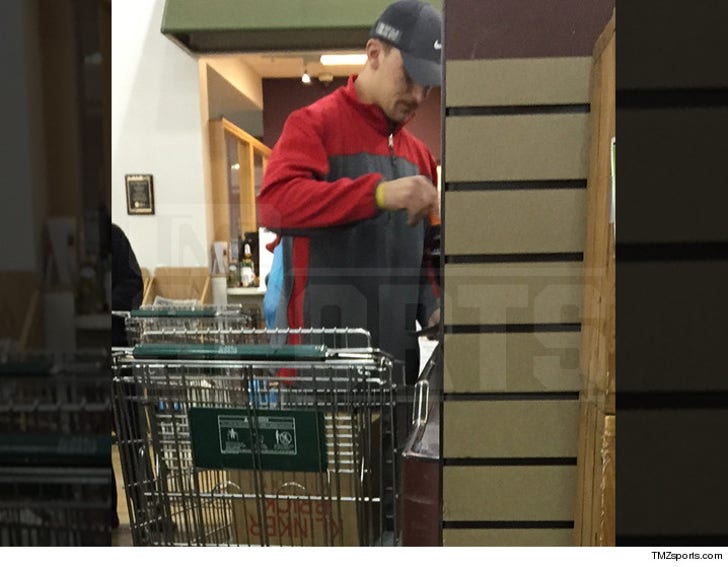 EXCLUSIVE
Johnny Manziel made a booze run outside Cleveland Monday evening, but his purchases sounded less like a frat boy rager and more like a rom com night at home.
We got this shot of Manziel at a Heinen's Grocery Store ... checking out with a couple bottles of wine around 6 PM. Witnesses in the store tell us the Browns troubled QB was with a buddy, who ran to scoop up some chips at the last second before they left.
Looks like he opted for a vintage from the Klinker Brick Winery, specializing in Zinfandels and Syrahs. Again ... smells like Netflix and chill.
On the other hand, the wine run comes on the heels of Manziel's Las Vegas jaunt over the weekend, and missing a meeting with doctors at Browns HQ Sunday morning.
Wine and chips ain't Vegas -- but considering Manziel's track record, it's gotta be interesting to Browns brass who are deciding what the future looks like with Johnny.