Teri Hatcher: Ear Piercing Moment with Daughter
Teri Hatcher
Ear Piercing Moment with Daughter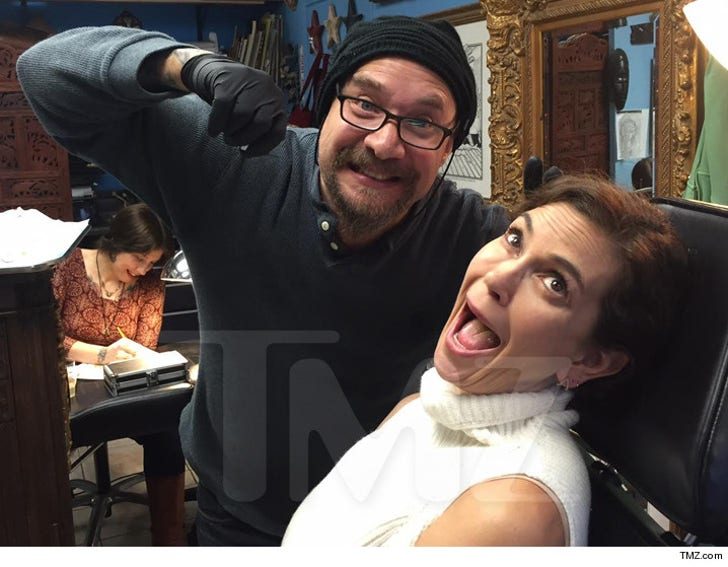 EXCLUSIVE
Teri Hatcher scored major cool points with daughter Emerson Tenney when they hit up a tattoo parlor.
Teri, who's 51 by the way, and her 18-year-old stopped short of getting new ink, opting instead for new ear piercings at T-Man Tattoo shop in Studio City.
We're told it was for a good cause ... the mom-daughter duo were celebrating Emerson reaching her fundraising goal for Child Life playrooms at Children's Hospital Los Angeles.
Teri's not just a cool mom, she's also a good tipper. She left $20 on a $73 tab -- better than most.