Alabama Football: 'No Rioting In Tuscaloosa' ... Cops Proud
Alabama Football
'No Rioting In Tuscaloosa'
... Cops Proud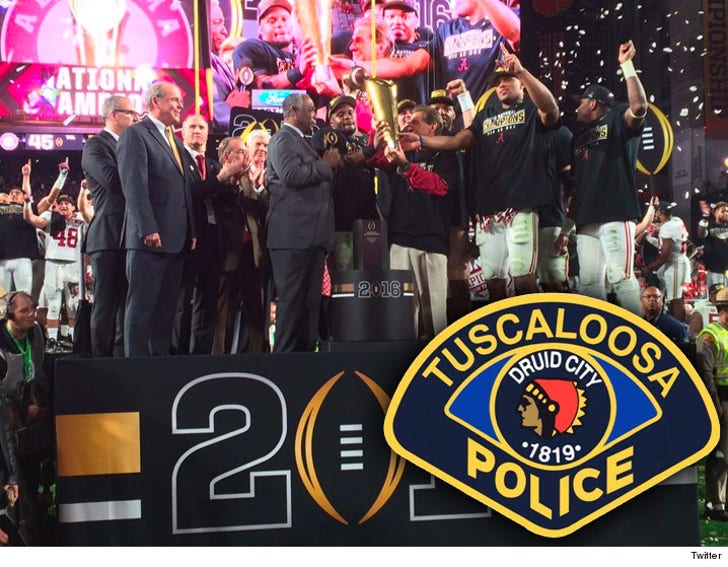 EXCLUSIVE
The Crimson Tide came out IN FORCE in Tuscaloosa after Alabama beat Clemson Monday night -- but cops say despite the insanely large crowds ... there was no rioting, no fires ... mostly peace.
TMZ Sports spoke with Lt. Richardson of the Tuscaloosa PD -- who tells us the crowd that gathered in the downtown strip area was one of the largest EVER ... "twice as big as the last championship."
"There was no rioting. Only a few arrests for disorderly conduct and public intoxication," Richardson tells us,.
"Overall, it was a good night. They celebrated and enjoyed one of the largest celebrations. We're proud."
In fact, when cops turned in their reports last night -- some of the highlights read, "Everything was excellent. People had great attitudes. We're very pleased."