Conor McGregor -- My New Lambo Spits Fire (VIDEO)
Conor McGregor
My Lambo Spits Fire
Conor McGregor is stepping up his car game ... adding a brand new Lamborghini to his collection -- one that shoots FLAMES out the back!
The UFC superstar -- who already got himself a $500k Rolls-Royce earlier this year -- hit the streets of L.A. Monday night in (what appears to be) a Lamborghini Aventador LP 700-4 Roadster ... another car that costs around $500k.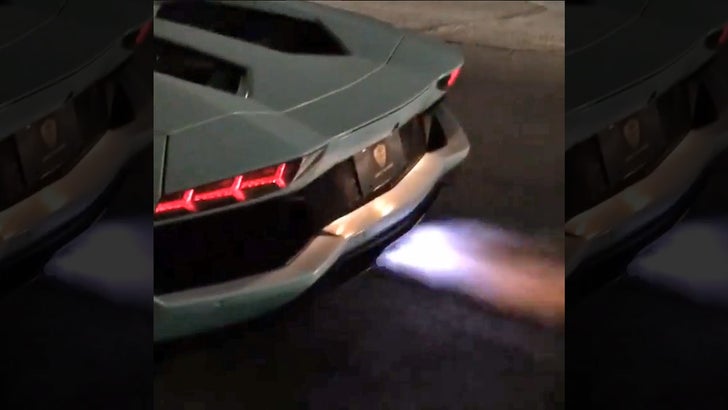 Instagram
This one is special ... it spits fire from the back exhaust. McGregor calls it a flamethrower.
So, why is Conor showing off? According to McGregor ... he wants to motivate you.
"I'm not trying to rub it in posting these. We don't even have these at home," he wrote.
"Nice things in life are motivating. They are designed to push you further. Embrace them. Use them as motivation and you will have them."