Jada Pinkett Smith: That Tusk Behind Me Ain't Real
Jada Pinkett Smith
That Tusk Behind Me Ain't Real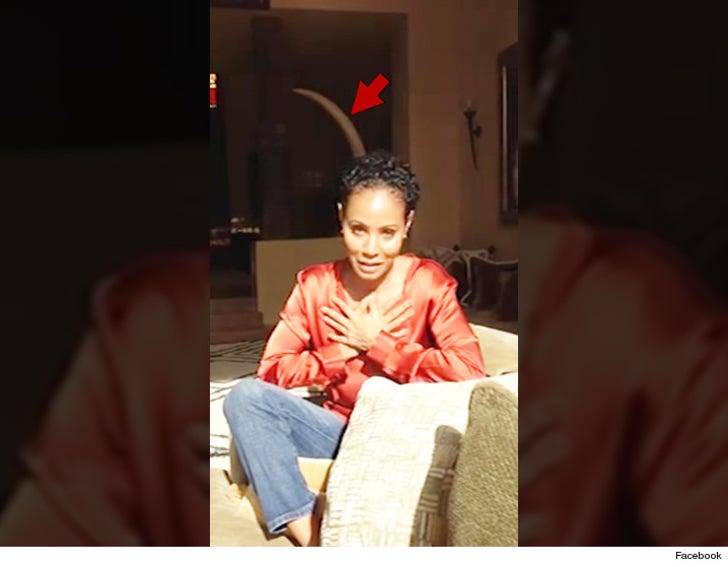 EXCLUSIVE
Jada Pinkett Smith is starting to catch heat for adorning her living room with what appears to be some sort of ivory tusk ... but we've learned it's as fake as a Big Foot sex tape.
We're told the tusks -- there are actually 2 of them -- are ceramic and hollow.
For the record, it's illegal to buy and sell elephant tusks.