Seahawks FB Derrick Coleman -- Smoked 'Spice' Before Crash ... Cops Say
Seahawks FB Derrick Coleman
Smoked 'Spice' Before Crash
... Cops Say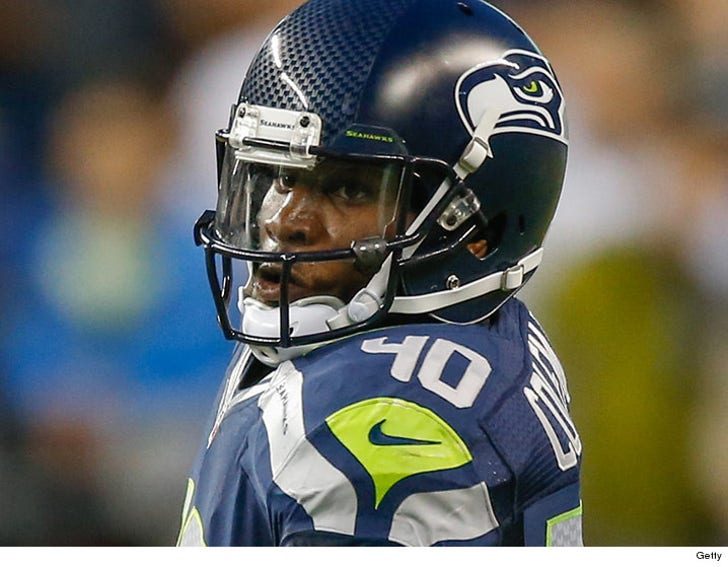 Breaking News
Seattle Seahawks fullback Derrick Coleman admitted smoking a strain of synthetic marijuana called "spice" before crashing his truck back in October ... this according to police.
Coleman -- who is legally deaf -- was arrested for vehicular assault and hit and run in Bellevue, Washington after allegedly leaving the scene of a crash in which the other driver sustained serious injuries.
Now, cops have released the 102 page report on the investigation -- in which officials say Coleman admitted smoking spice ... and also had a lighter, a glass spoon pipe with residue and an opened bag of synthetic weed labeled "F'd Up!" and 3 unopened bags of a strain called "Mad Pitbulls."
But get this ... despite the admission, cops say Coleman's blood tested NEGATIVE for marijuana. However, officials noted blood wasn't drawn until several hours after the accident.
Another interesting thing ... cops say Coleman's agent told cops the NFL player had "issues" at practice earlier in the day and had to be helped to his vehicle.
Officials say they reached out to the Seahawks and were provided footage which showed Coleman walked to his car completely normal. Translation -- cops say the agent is a liar.
There's more ... cops say they also found 2 knives in Coleman's car -- and a thigh strap to holster one of the knives.
Investigators also say they found THC hard candy (edibles) and watermelon ribbon edibles ... and eye drops.
The report has been presented to the King County Prosecuting Attorney -- with the recommendation that Coleman be charged with felony hit and run and vehicular assault ... however there was no recommendation for drug charges.