Guy Richie and Rocco -- Hanging Tight Days Before Madonna Custody Battle
Guy Richie, Rocco
Hanging Tight
Days Before Madonna Custody Battle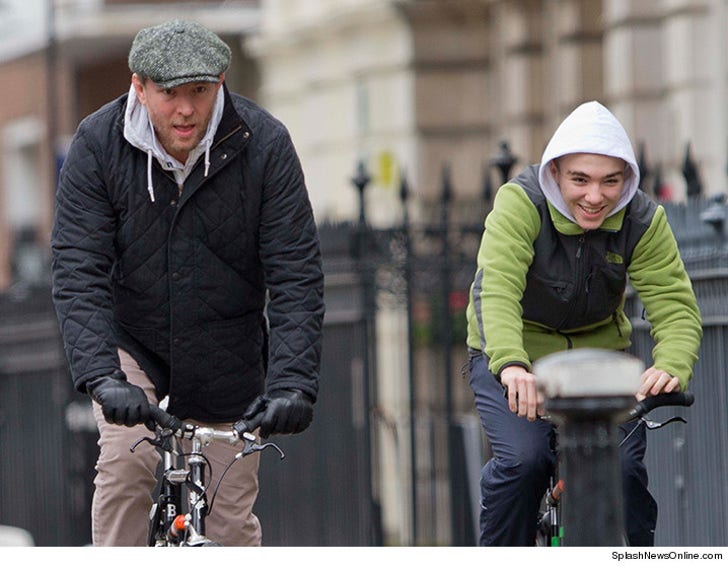 EXCLUSIVE
Guy Ritchie, his wife and Rocco are going strong as they prepare to battle Madonna next week over who gets the kid.
It's been 2 months since the 15-year-old bailed on his mom during the London leg of her tour and moved in with his dad. He said then that he wanted to live with Guy, and apparently time hasn't softened his feelings.
Rocco has been ordered to appear in court Wednesday. Guy has already lawyered up. As we reported, Madonna believes Guy has poisoned their son by talking crap on her.