Laura Prepon: Piper Vs. Eric ... Who's the Better Kisser?
Laura Prepon
Piper vs. Eric
Who's the Better Kisser?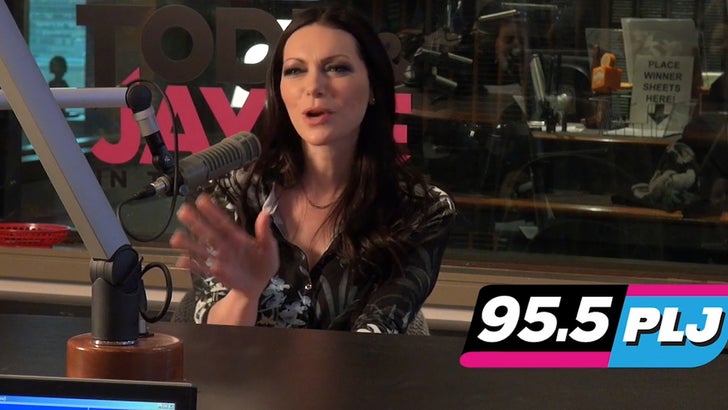 95.5 PLJ
Laura Prepon got grilled on a tough topic, and didn't hedge her answer when asked who she enjoyed kissing more -- Topher Grace from "That '70s Show" or Taylor Schilling from 'Orange Is the New Black.'
The "OITNB' star was on the "Todd & Jayde in the Morning" show on 95.5 in NYC when they raised the issue. It's the kind of question actors normally dance around answering because no one wants to burn a bridge -- but Laura was awesome.
She even threw in some oral hygiene secrets. Watch and learn ... who really knows how to swap spit.