Johnny Manziel Clubbing Again ... 4th Night In a Row
Johnny Manziel
Clubbing Again
... 4th Night In a Row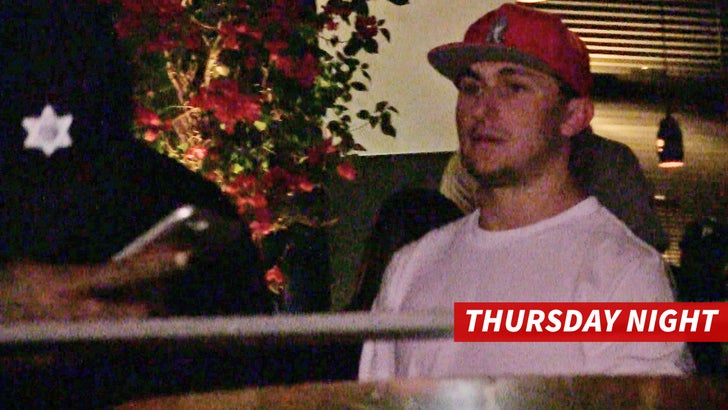 TMZSports.com
Johnny Manziel was at it again Thursday night ... partying for the 4th night in a row -- this time, hitting the legendary Hyde Lounge on the Sunset Strip and TMZ Sports has the footage.
Clearly ignoring the advice of NFL legend Tony Gonzalez, the QB was seen hanging with pals until 2 AM ... though we never saw him with a drink in his hand.
There were a TON of huge sports stars at the club last night -- including Von Miller, Odell Beckham, Swaggy P and UFC superstars Nick and Nate Diaz.