50 Cent Keeps Cool As Club Gig Gets Violent
50 Cent
Keeps Cool (Mostly) As Club Gig Gets Violent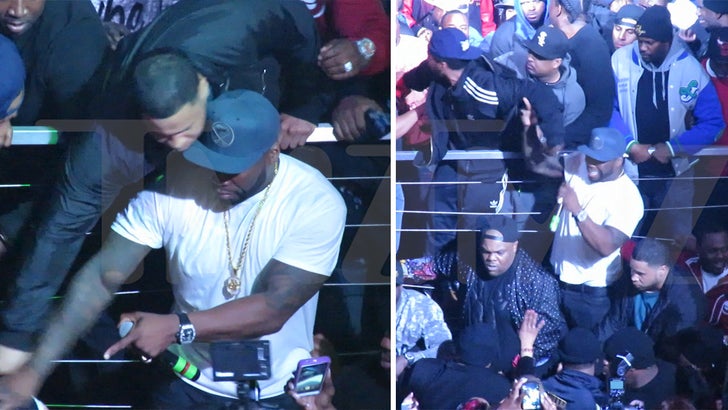 TMZ.com
50 Cent took a big swipe at one of his fans when a bunch of fights broke out around him during a nightclub appearance.
Fiddy was performing at Stage 48 in NYC on Saturday night -- standing right in the middle of the crowd -- when several people started pushing and shoving. 50 stood his ground and tried to keep performing, until things got out of hand.
In the video, you see one person reach up and grab Fif's t-shirt. Bad move on that person's part, 'cause the rapper reacted with the quickness.
Props to 50 though for trying to calm down the brawling fans. Can't a man make a few dollars in peace ... so he can get out of bankruptcy?? Damn.