Ray Lewis -- Demands Mandatory 25 Year Prison Term ... For Illegal Gun Owners (Video)
Ray Lewis
Demands Mandatory 25 Year Prison Term
... For Illegal Gun Owners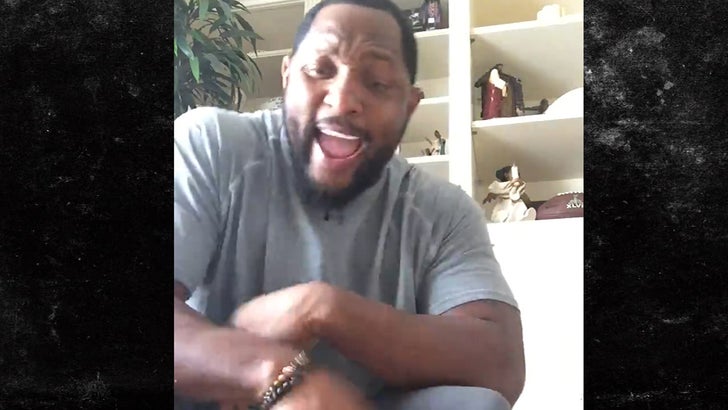 Facebook
Ray Lewis may be harder on illegal gun owners than he was on running backs ... demanding that anyone caught with illegal firearms should get a MANDATORY 25 year prison sentence.
The ex-NFL superstar was going off about gun violence in the U.S. -- specifically in Chicago -- when he offered up his solution to stop the shooting.
"I would put barrels on each corner and I would give you 30 days to drop all illegal weapons in these barrels," Lewis said.
"And if you found yourself going outside of that, the moment I found you with 'em that's 25 years MANDATORY."
FYI -- first time offenders caught with an illegal gun in Illinois face up to a 1 year behind bars ... so Ray's plan is much more severe to say the least.
By the way, we did a little digging and found that a gun amnesty program in the U.K. back in 2003 netted 40,000 guns and close to 1,000,000 rounds of ammo.