Kelly Ripa No-show On 'Live'
Kelly Ripa
No-show On 'Live'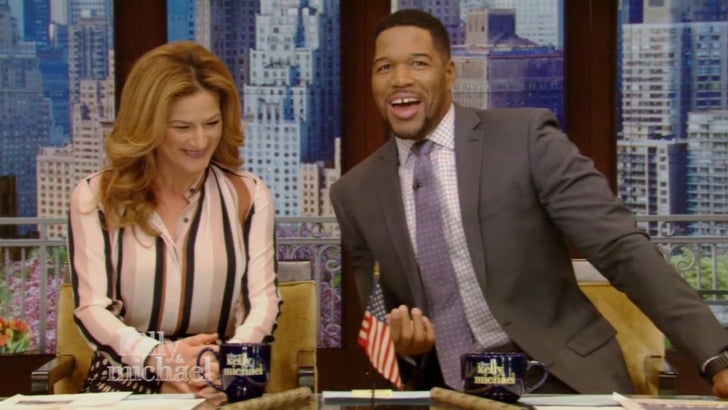 ABC
Kelly Ripa did not show up for her TV show Wednesday ... and our ABC sources say this may just be the first in a string of absences.
Our sources tell us Kelly made the decision shortly after she was informed Strahan was bailing on her show to co-host "Good Morning America." We broke the story Kelly was told at 10:30 AM Tuesday, just as the announcement was being blasted out to the media ... and she was outraged.
We're told Kelly feels disrespected and humiliated that she wasn't given the courtesy of a heads-up. Our sources say she may not show for the foreseeable future.
Michael walked onstage Wednesday with Ana Gasteyer, and he made light of the move.
The 'Live' staff is furious at Disney and CEO Bob Iger's decision to keep them in the dark.