Mariah Carey's Shopping Trip Starts Le Brawl en Paris
Mariah Carey
Shopping Trip Starts
Le Brawl en Paris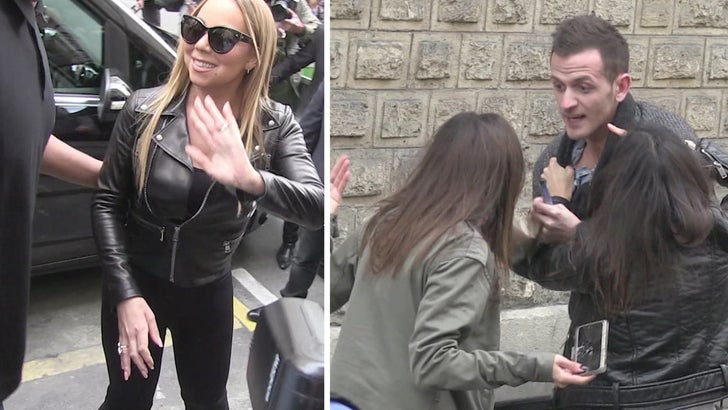 X17online.com
When Mariah Carey goes highbrow shopping in Paris, you know what has to happen -- two chicks smacked up a guy ... on camera!
Mimi was fine, but the fans who rallied Wednesday outside the famed Alaia couture and perfumerie ... were all zut alors and sacre bleu!
Everyone seemed cool when MC strolled in -- selfies and smiles all around -- but someone must've photobombed somebody's shot, 'cause once Mariah got inside all hell broke loose.
French passion knows no limits. Sadly.