Shaun White -- Band Member Sues ... You're a Sexual Harassing Diva
Shaun White
Band Member Sues
You're a Sexual Harassing Diva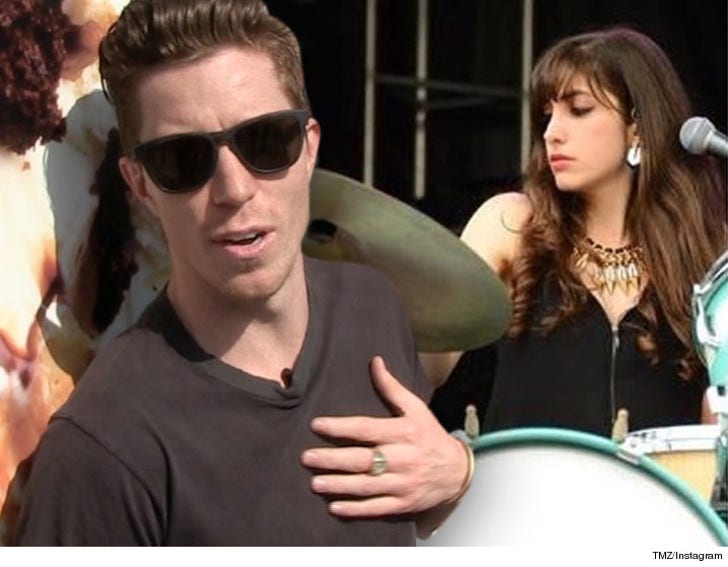 EXCLUSIVE
Snowboarding legend Shaun White is being sued by the drummer of his rock band Bad Things -- who says White was a controlling, self-centered diva ... who sexually harassed her for years.
The woman behind the lawsuit is Lena Zawaideh -- who formed the band with White back in 2008.
Zawaideh claims White immediately took the role as band leader due to his fame and connections -- and worked out a deal to pay Lena and the rest of the members $3,750 per month to be in the group.
But things turned ugly in 2013 ... with White allegedly demanding the band to follow him around the country to rehearse while he was training for the Olympics.
Zawaideh also claims White forced her to rehearse while sick, demanded she cut her hair before a show in France ... and ultimately stopped paying her because he felt she didn't need the money.
The most serious allegation in her lawsuit, Zawaideh claims White "made inappropriate and sexually harassing and suggestive comments" to her in person and in texts.
Zawaideh says White owes her more than $42k in back payments -- but she wants A LOT more than that now ... because she's suing for punitive damages.
We've reached out to White's camp -- so far, no word back.