NFL's Russell Okung -- I'm Engaged!! CHECK OUT THE ROCK
NFL's Russell Okung
I'm Engaged!!
CHECK OUT THE ROCK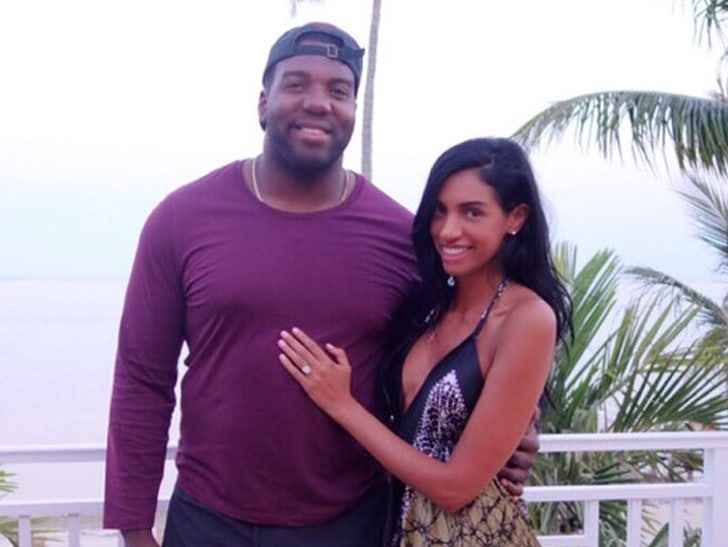 Exclusive Details
Sorry, ladies ... another multi-million dollar NFL player is off the market ... this time it's Broncos OL Russell Okung ... who just popped the question to his GF of 2-and-a-half years.
We spoke with Russell's new fiancee Samar Mekhail who tells us the big fella set a romantic mood for the proposal ... whisking her away to a tropical locale to ask for her hand.
"It was absolutely incredible. We went to Key Largo for the weekend and I had no clue he was going to propose. We both love the water so it was the perfect backdrop with the sun setting."
Turns out Samar was the only person who didn't know it was coming ... 'cause Okung went the traditional route ... seeking the approval of almost everyone she knew beforehand.
"He was the perfect gentleman and got my parents' blessing months before. He also told all my friends a few days before so they set up a surprise engagement party for me in Miami when we got back."
And because we know you (ladies) were wondering ... the rock is spectacular. Now we know how he's spending that newly signed $53 million deal!
We kid! Well done, Russell.