Bill Clinton Has In-N-Out Run-In with Chris Brown Baby Mama
Bill Clinton
In-N-Out Run-In
With Chris Brown Baby Mama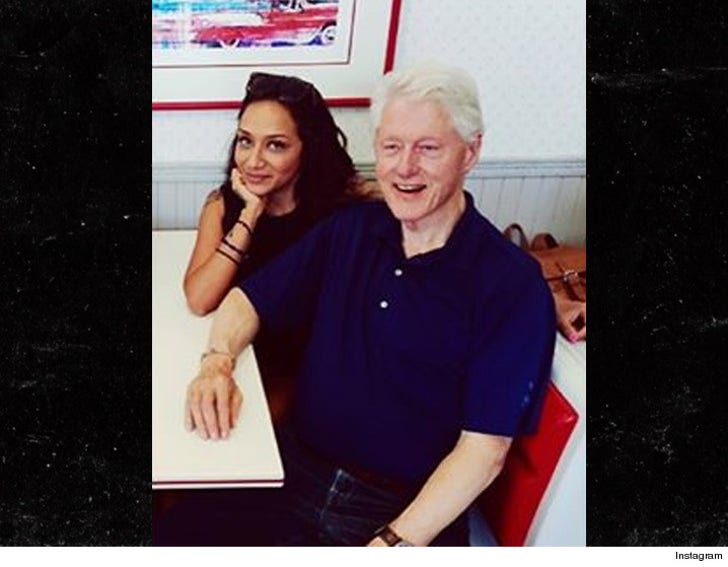 Exclusive Details
Bill Clinton's got a knack for ending up next to young, single, attractive women -- and you can add Chris Brown's baby mama, Nia Guzman, to that list.
The photo op went down Friday afternoon at an In-N-Out -- naturally -- in the San Fernando Valley ... where our spies say the ex-Prez rolled in deep ... with a bunch of Secret Service agents.
We're told Nia was waiting for her food order, but when she saw Bill she immediately asked him for a pic -- and he obliged. No small talk between them ... it was more of a stick and move situation, since he took a ton of other pics with patrons.
As for his order -- we're told he got at least 50 burgers and fries. Since Bill's a vegan now -- we're guessing he was feeding Hillary's staff and/or supporters while she stumps for next week's Cali primary.