Darryl Strawberry & Tommy Lasorda: Major League B-Day Turn Up ... At Beyonce Concert
Darryl Strawberry & Lasorda
Major League Turn Up
At Beyonce Concert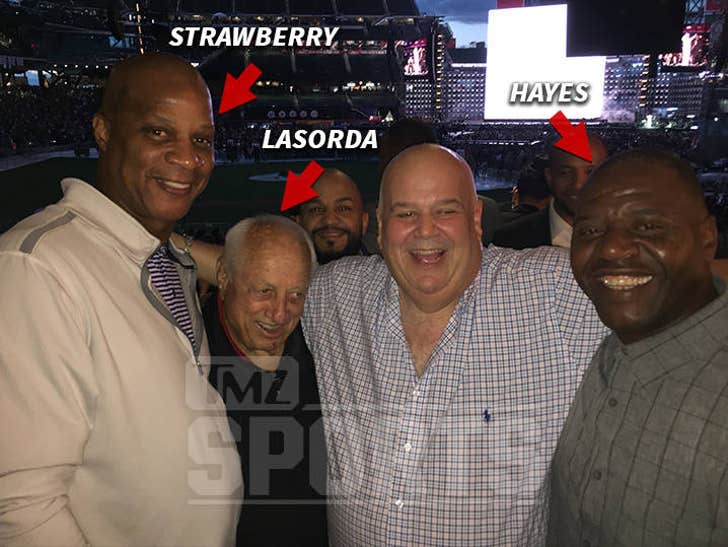 EXCLUSIVE
If you think Darryl Strawberry & Tommy Lasorda are too old to sip Beyonce's lemonade you're wrong ... 'cause the two men had a grand slammin' time at Mrs. Carter's concert in NYC Wednesday night.
The guys joined ex-MLBers John Franco & Charlie Hayes to celebrate the birthday of sports agent Mead Chasky ... and the men had a sweet view of the festivities ... in a suite.
We're told a good time was had by all ... and the 88-year-old Lasorda never once complained to "tell those kids to turn that blasted music down."
Get it, Tommy ... get it.