NFL's Bryan Robinson: Poppers and Weed Found at Death Scene ... Cops Say
NFL's Bryan Robinson
Poppers and Weed Found at Death Scene
... Cops Say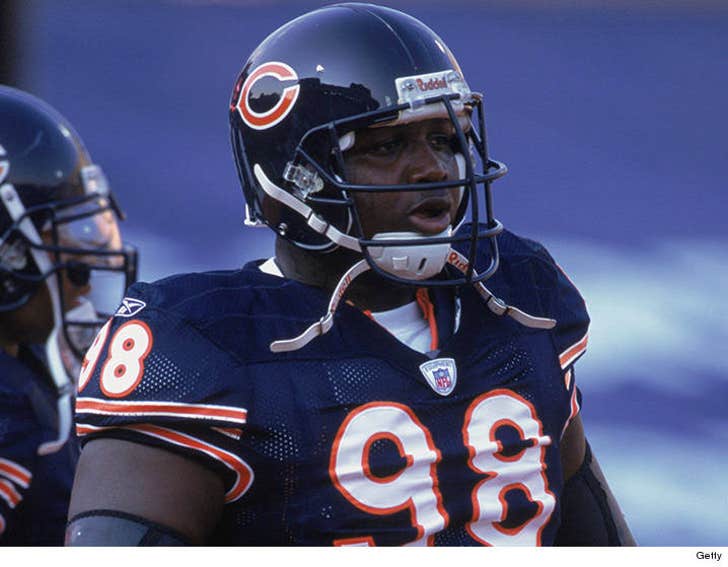 EXCLUSIVE
The Milwaukee Police Dept. says poppers, marijuana and alcohol were found in the motel room where ex-NFL lineman Bryan Robinson died.
According to an official report obtained by TMZ Sports, the 41-year-old checked in to the Midpoint Motel around 9 AM on Saturday with another man -- black male, thin build and dreadlocks.
Staffers say Robinson was a "regular" at the hotel and usually checked out at 6 PM -- and got concerned when he didn't leave at his usual time. So they checked on the room and found Robinson lying face down on the bed.
Officials say there was no sign of trauma -- but investigators did find marijuana, an empty bottle of Jungle Juice Plus poppers, Crown Royal and a bottle of lubrication.
The coroner noted that Robinson had "petechial hemorrhages."
According to the police report, the other man left the motel between 4 PM and 5 PM.
Officials say Robinson's wife was contacted -- and they informed her of his death. She said Robinson didn't have any medical problems and she last spoke with him Saturday morning before he left.