Orlando Mass Shooting Suspends Sale of Serial Killer Memorabilia
Orlando Mass Shooting
Suspends Sale of Serial Killer Memorabilia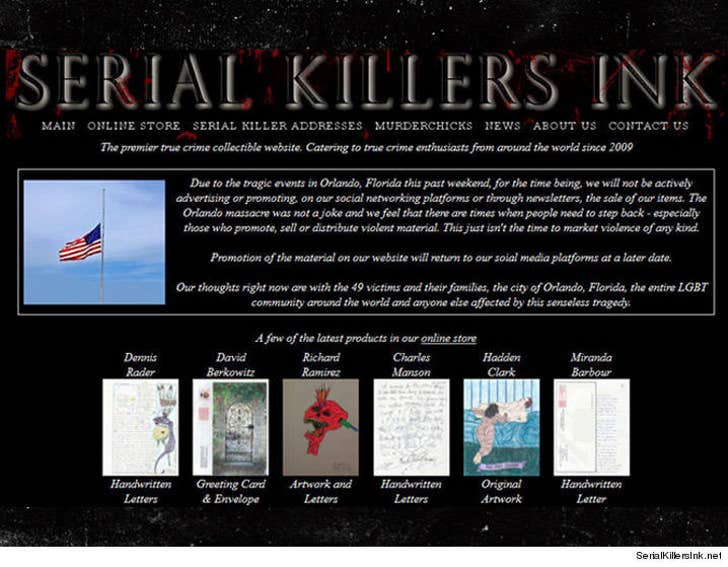 EXCLUSIVE
A website that makes money selling serial killer memorabilia is going dark in the wake of the Orlando massacre.
Serial Killers Ink has been in the game since 2009. Its stock in trade includes art, letters, photos and other personal items that belonged to infamous killers. A Charles Manson inmate card will cost you $850.
The site's owner, Eric Holler, says the time isn't right "to market violence."
Holler confesses Orlando has made him rethink what he's doing, adding he's not packing it in, but he's suspending business until further notice.